Why choose ALEX?
Your LPG system must be reliable. See the reasons why you should choose the ALEX brand.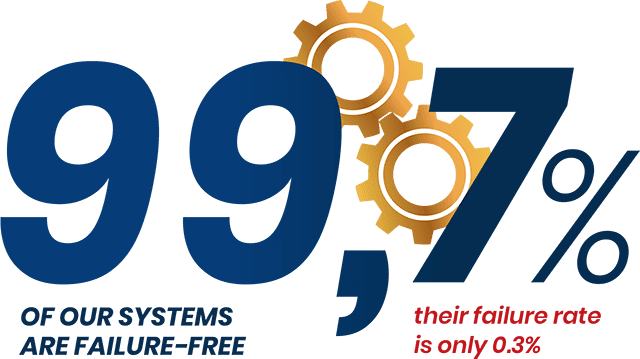 Reliability
Despite being complex and technologically advanced, our systems are reliable and user-friendly. Working with engineers, mechanics and drivers brings us enormous added value in the form of know-how and experience, which supports our autogas system design and development processes. 100% compatibility of ALEX components ensures economical and safe driving.
Thanks to this, ALEX autogas systems are easy to operate and have a  very low user complaint rate.
5-year warranty
We manufacture components of the highest quality. Therefore, both the ALEX OPTIMA and ALEX IDEA controllers are covered by a 5-year warranty. This is a  fact, not a  marketing pitch. It is the result of years of laboratory research and road tests which have proven the reliability, durability and quality of ALEX products beyond any doubt.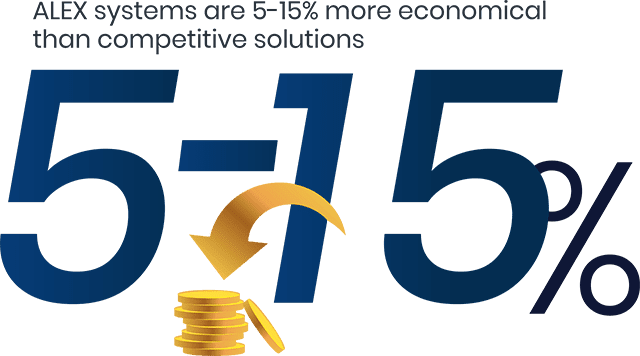 More savings
State-of-the-art solutions used in our controllers enable outstandingly economic driving on autogas. ALEX systems provide you with above-average savings on the fuel used to start the engine and cool and lubricate the petrol injectors.
A specially designed ALEX IDEA control algorithm uses only 5-15% of petrol while competitive systems of this type require the injection of almost 20-30% of fuel.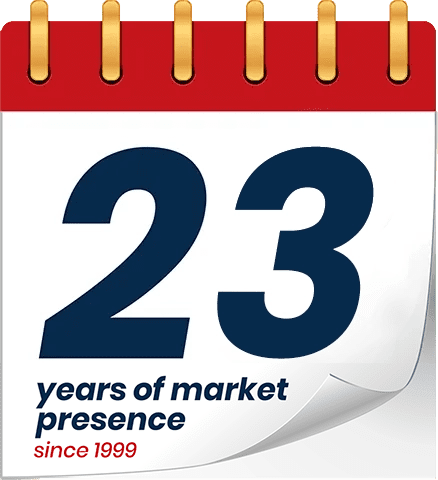 Experience
Autogas has been our speciality since 1999. We are thoroughly familiar with all generations of LPG systems. While importing systems manufactured by global brands, we could notice even their smallest shortcomings. Striving to attain better results, we simply could not follow that path. This is why we started our own production process. Twenty years have passed since then and today we have the technological and substantive capital that allows us to create autogas systems known all around the world.
Enjoy driving on autogas with peace of mind. You've put your trust in the best hands.
Solutions you can trust
Our solutions have allowed us to establish a  strong position in the Polish market, as well as 43 foreign markets. Today, ALEX no longer needs to boast about its products. The feedback of our customers who recommend them to each other on their own is the best testament to their quality. This is the most reliable recommendation.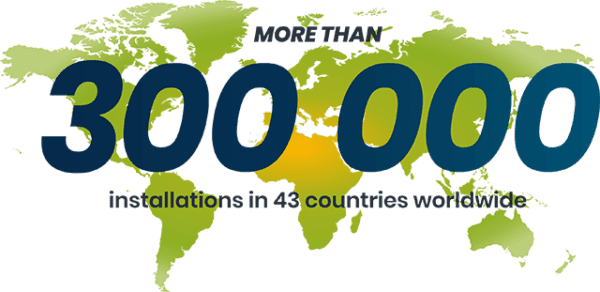 Clean environment
We are well aware of the unfavourable climate changes, as well as smog that remains an issue in many areas. As such, we constantly improve and upgrade our systems to further reduce emissions. Thanks to ALEX systems, the best eco-friendly solution is well within your reach. It is worth remembering that autogas is an exceptionally clean energy source. According to Liquid Gas Europe, LPG combustion produces about 20% fewer carbon compounds than petrol, generates no sulphur and lead compounds, and has lower nitrogen compound emissions compared to combusting diesel or petrol.