Dodge Challenger 6.4 497KM 2020 with LPG system ALEX OPTIMA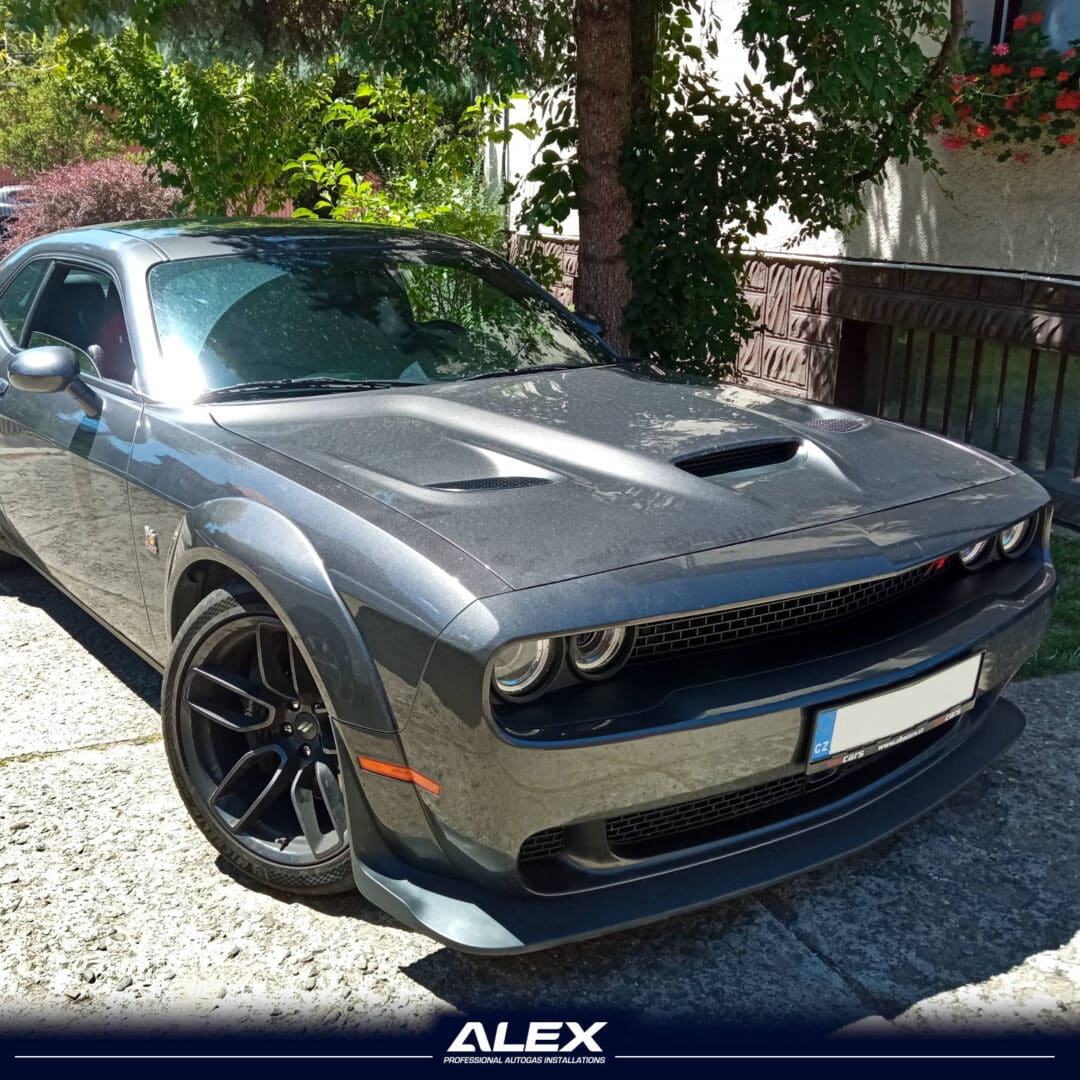 Muscle cars on European roads are still quite exotic 😉 One such is the Dodge Challenger with over 6-liter V8 engine. With the ALEX OPTIMA LPG system, its use will be unimaginably cheaper.
The Dodge Challenger 392, thanks to its engine capacity of 6.4 liters, can offer a substantial 497KM. Such rear-wheel drive power is quite a challenge for inexperienced drivers. However, having mastered this monster, we can enjoy the beautiful and addictive sound of the purebred V8. So much so that you don't want to get out of the car … That's why this ride also has its dark sides – refueling costs 😉 If you don't want to ruin your home budget, you shouldn't delay with the installation of LPG system, which with this indirect injection engine – it's easy.
Dodge Challenger 392 6.4 497KM 2020
The fuel-consuming monster has been tamed by specialists from the Cieszyn Gaz workshop and is already traveling Polish roads with the ALEX OPTIMA lpg system.
LPG contoller: OPTIMA EXPERT 6 cyl.

LPG injectors: 8x Barracuda

reducer: 2x Magic Power

mapsensor: PTS-01

RGB switch

60-liter tank

fuel filler under the flap.

Are you thinking about installing LPG in your car? Use the LPG Calculator and check the profitability of your investment, find an LPG kit for your car or search for a recommended LPG workshop in your area. If you have any questions, go ahead – just ask the ALEX expert.