Honda CR-V V 1.5 VTEC with ALEX IDEA lpg installation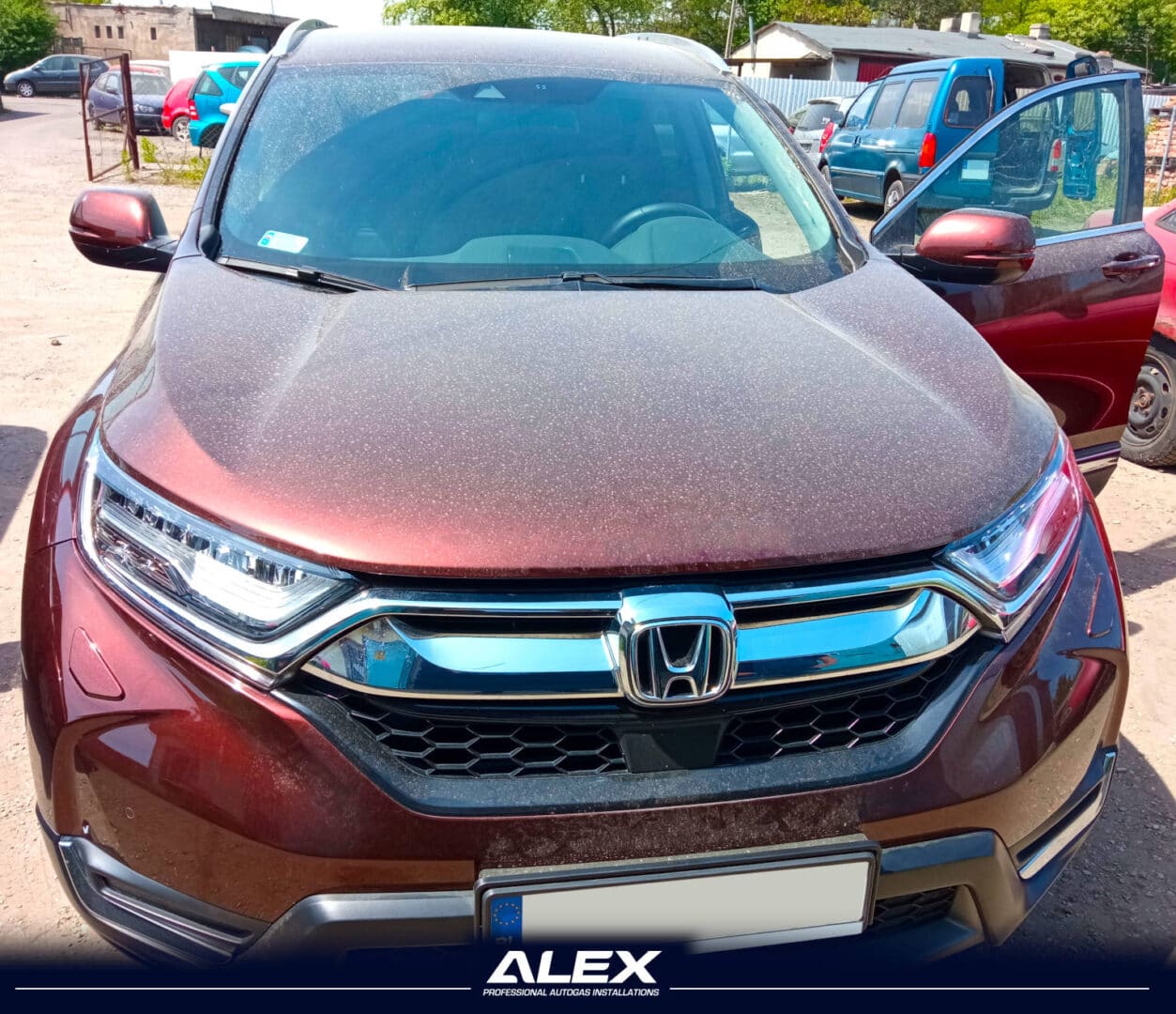 The Honda CR-V V with 1.5 TURBO VTEC engine surprises at every turn. The car is fully equipped, has a spacious inside and it's very comfortable. There is plenty of space in every place of the car – over the head, on the legs, in the trunk. The car has many safety systems as a standard. Comfortable suspension, precise steering, good noise reduction up to 165 km/h. With the main rivals: VW Tiguan, Skoda Kodiaq, Hyundai Tuscon, Toyota Rav definitely wins in every field.
Average fuel consumption is 8.4 l/100 km, but with dynamic driving it jumps to 10 l/100 km. That is why the client decided to install LPG installations. The 1.5-liter engine has direct gasoline injection, so ALEX IDEA is the perfect LPG system for this car.
Honda CR-V V SUV 1.5 VTEC TURBO 173HP 2019 engine code L15BY
The ALEX IDEA LPG System was installed in the Amir Autogaz Mysłowice workshop.
controller: ALEX IDEA 4 cyl.

injectors: Barracuda 130Nl

filter: Ultra360°

reducer: Nordic

mapsensor: PTS-01

RGB switch

tank 630/200 47L

fuel filler under the flap.

Are you thinking about installing LPG in your car? Use the LPG Calculator and check the profitability of your investment, find an LPG kit for your car or search for a recommended LPG workshop in your area. If you have any questions, go ahead – just ask the ALEX expert.