Mercedes B180 1.7 116KM – installation of LPG system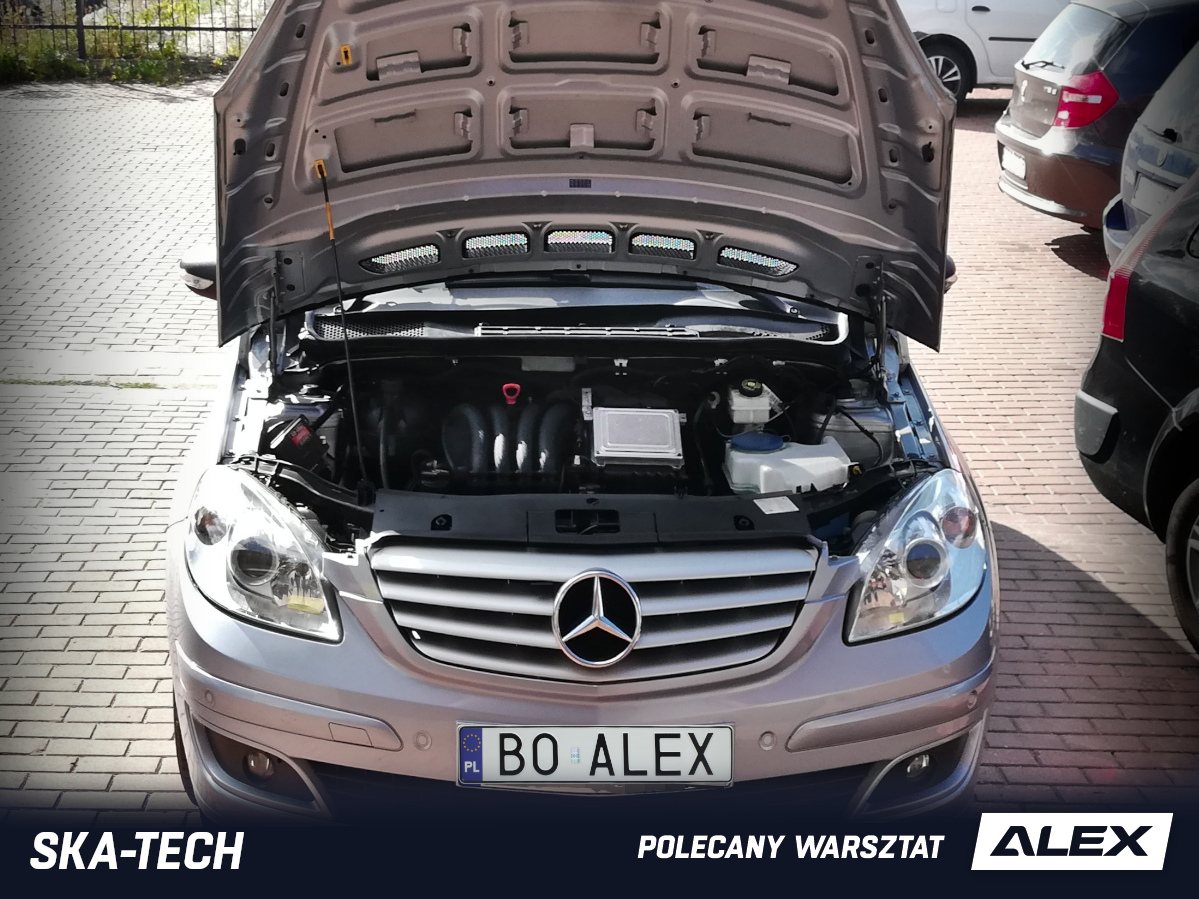 Conceptually, the Mercedes B-Class is a really cool car! It has a compact size, but there is a lot of space inside. Unfortunately, fuel consumption is high for such a small car. The solution is the ALEX OPTIMA LPG system 😉
Mercedes B-class – solid plastics, plenty of space, nice equipment
For a car from the previous decade, the car looks very good! Inside, we will not find cheap, crackling plastic, but surprisingly a lot of space in the front and back (also for the legs). The driver sits quite high, so he can count on good visibility. There are also many practical storage spaces inside the vehicle. Overall, the Mercedes B-Class is a great compact family car! In addition, the trunk is large (capacity ranges from 544 to 1,530 liters) and is easily adaptable to your needs.
Mercedes B180 1.7 116HP – fuel consumption
BUT… Don't let the small size of the car fool you ;). This Mercedes consumes an average of 10 liters of petrol per 100 km. With economical driving, you can go down to 8 l/100 km, and with dynamic driving – up to 12 l/100 km. It's just begging to install an LPG system…!
LPG installation for Mercedesa klasy B – ALEX OPTIMA System
Mercedes B180 Hatchback II 1.7 116HP
Indirect Injection (MPI)
The complete 
ALEX OPTIMA
LPG installation has been assembled:
Controller:
OPTIMA nano
Injectors:
Barracuda
Filter:
Ultra360°
Reducer: SHARK 1200
Switch:
OPTIMA
Gas tank: 48 liters gross
Fuel filler under the flap.