Direct petrol injection and LPG installation?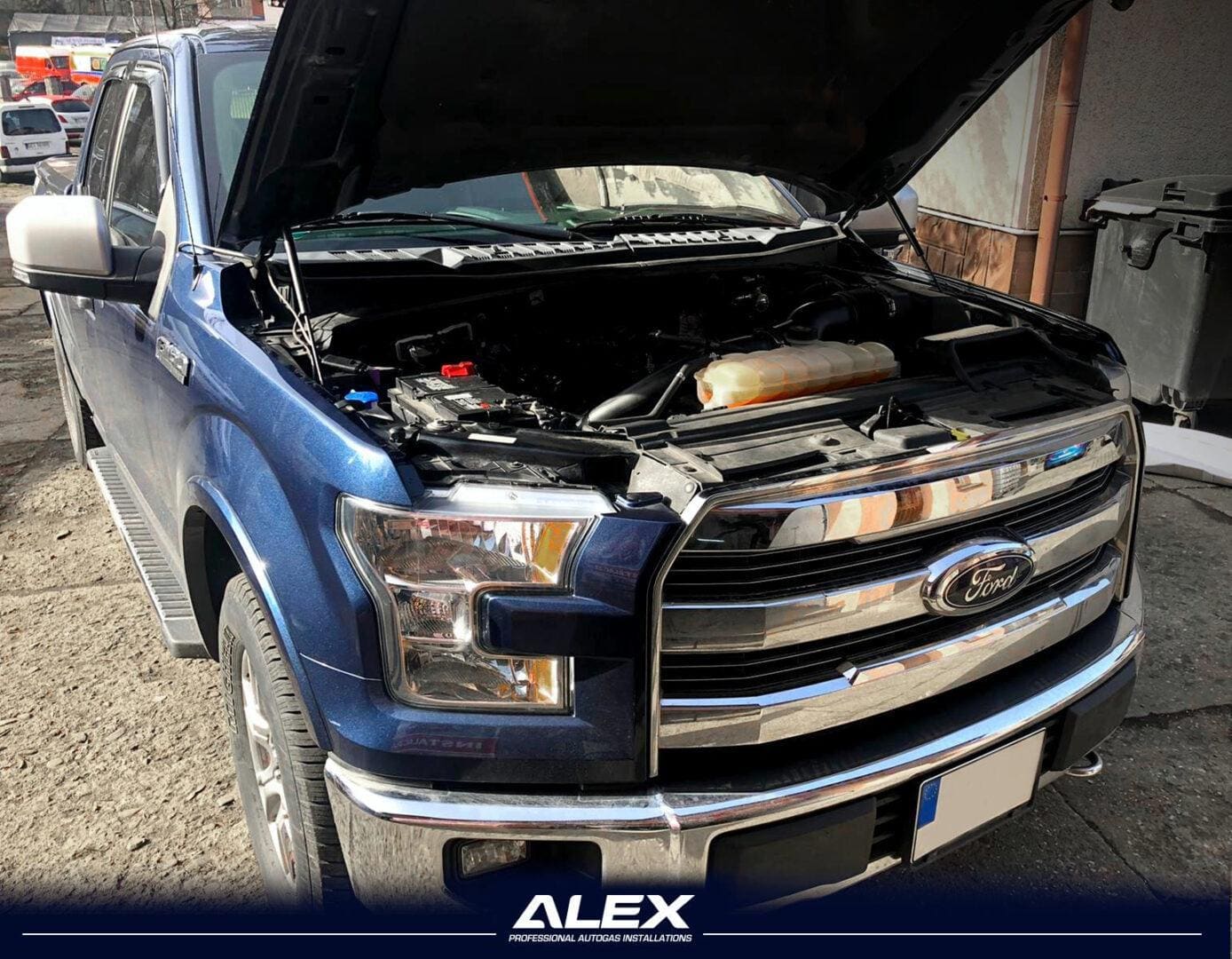 Do direct injection cars like LPG? Definitely yes! See the perfect example of such an installation.
Customers often ask whether cars with direct injection like LPG. We answer: LPG installation for direct injection is a commonly used solution today, and correct installation guarantees proper engine operation. All the problems of the topic 'direct injection is not suitable for LPG', which you can read about on the wide Internet, mainly result from poorly selected installation components and inefficient assemblies. However, good examples confirm – it is a great, modern and hassle-free option.
LPG and direct injection? The answer is simple – the ALEX IDEA system
Installing LPG in a car with direct petrol injection is a safe and frequently used solution. Correct assembly does not affect the original car components.
Ford EcoBoost gasoline engines are not economical, so their owners often consider installing an LPG system. Unfortunately, due to gasoline direct injection, many questions arise. The answer is the modern and safe IDEA system, which perfectly supports engines with direct gasoline injection.
Why is a small proportion of gasoline necessary?
In PB direct injection engines, the injectors are located directly in the combustion chambers, and their tips are exposed to high temperature and the effects of combustion products. So the injectors need gasoline to clean themselves, and the flowing fuel could cool them. Therefore, the LPG installation for direct injection engines should not permanently disable the petrol injectors.
Why ALEX IDEA?
A specially developed IDEA control algorithm consumes only about 5-10% of gasoline, while other installations of this type available on the market require an additional injection of nearly 20-30% of fuel. More about the ALEX IDEA controller.
Ford F150 with 2.7 liter EcoBoost 2019
The LPG installation for direct injection – ALEX IDEA System includes:
🔧 Workshop: Montaż I Serwis Instalacji Gazowych Lpg-Fuh Lw Auto
Results:
Fuel consumption before LPG: 17L gasoline
Fuel consumption with LPG installation: 16L LPG + 2,5L gasoline (15%)
Are you looking for a workshop that best performs a similar installation?