Toyota FJ Cruiser 4.0 – installation of the ALEX OPTIMA LPG system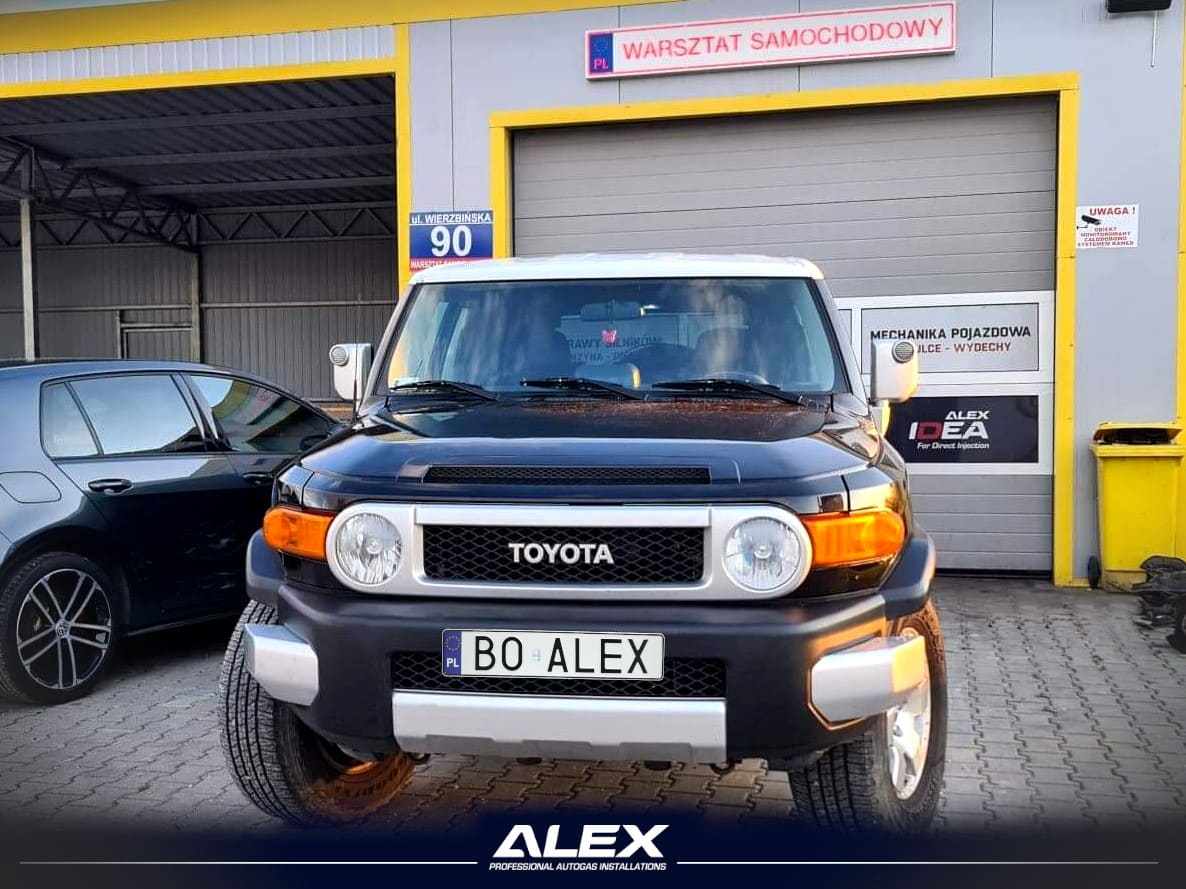 Do you know this Toyota model? It's a real gem! A unique off-roader that catches the eye and impresses with its retro look. However, its biggest disadvantage is fuel consumption. When driving calmly, it's hard to fit in 15 liters of gasoline per 100 km! Fortunately, the installation of the ALEX OPTIMA LPG installation will solve this problem. 😉
Retro off-roader
This model was produced from 2006 to 2014, and its main market was the USA (officially it did not go to Europe). Under the hood purrs a low-power V6 engine with a capacity of 4.0 liters and a power of 239 HP. A curiosity (and a nuisance) is the way of opening the rear door – to get inside from the back, we must also open the front door.
Toyota FJ Cruiser 4.0 – fuel consumption
Fuel consumption is probably the biggest disadvantage of this car. Driving lightly, gently, without pressing the gas pedal too much, it is difficult to fit in 15 l/100 km. And considering that the engine is begging for a lively ride, we will quickly exceed the limit of 20 l/100 km. With such an appetite for fuel, it begs to install an LPG system. The engine itself has excellent dynamics throughout the rev range and a nice bass sound.
Toyota FJ Cruiser 4.0 239KM V6 4×4
  Indirect (Multipoint) Gasoline Injection(MPI)
Assembly workshop:
Auto-Gaz Relax Mechanika Pojazdowa
Wierzbińska 90, 95-070 Aleksandrów Łódzki, Poland
+48 504 092 300