Toyota Tacoma 3.5 V6 282KM with LPG installation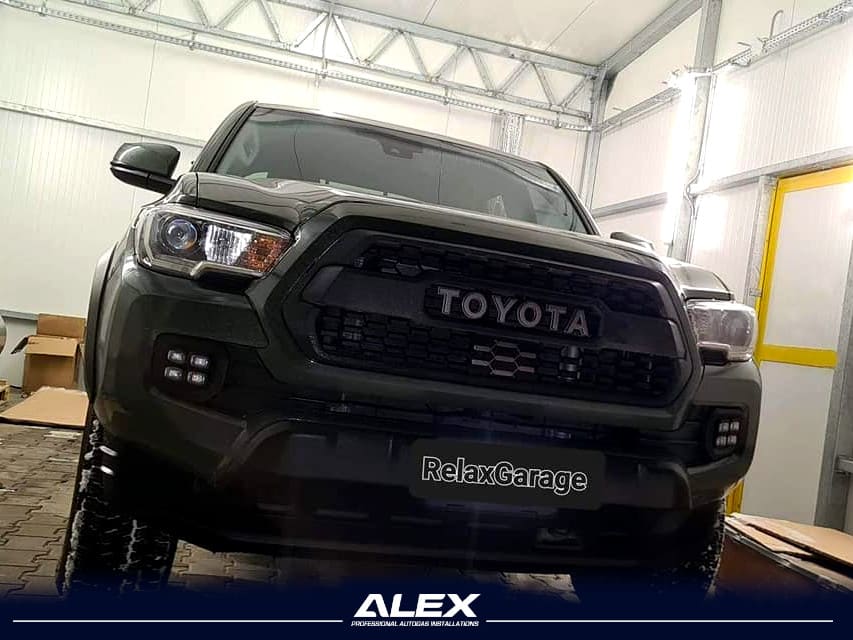 LPG system for dual injection engines? Sure! See an example of autogas installation on the example of this American baby.
How does dual petrol injection work?
What characterizes a dual injection engine? There are 2 petrol injectors per cylinder: one for indirect injection (MPI) and the other for direct injection (DI). Auto, depending on the load, uses either 1 type of injection or 2 types at the same time.
LPG installation for Toyota – ALEX IDEA system
  Toyota Tacoma 3.5 V6 207kW / 282HP 2011
  Dual (mixed) injection (DI+MPI)
This type of engine is perfectly supported by the
ALEX IDEA System
in version 2.0 (dual):
2 controllers
ALEX IDEA dual 3cyl.
6 injectors
Barracuda
2 filters
Ultra360°
2 adaptive pressure reducers
SHARK BFE ADAPT
RGB switch
tank underneath the car
fuel filler under the flap.
Assembly workshop:
Auto-Gaz Relax Mechanika Pojazdowa
Wierzbińska 90, 95-070 Aleksandrów Łódzki, Poland
+48 504 092 300