Great Wall Poer 2.0T 2022 + LPG ALEX IDEA system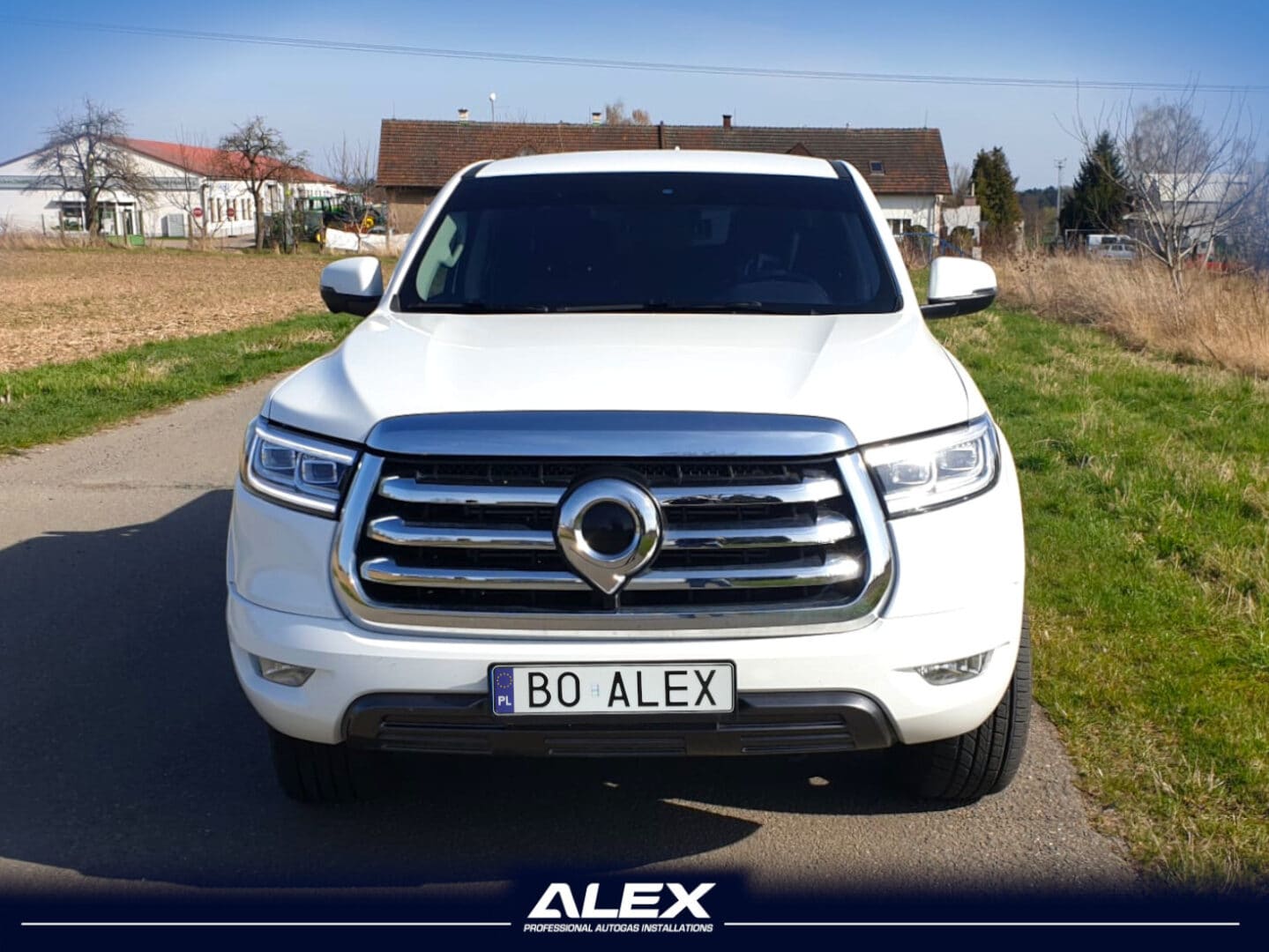 Two facts about the Great Wall: 1. it is not visible from space, 2. you can install an LPG system in it. We were also surprised by the existence and name of this Chinese car brand. And this particular model – Poer – has just been retrofitted with our LPG System.
The Great Wall of China on wheels? Oh wait
Did you know that the Great Wall of China is not only the name of one of the most famous buildings in the world, but also a car brand? Neither do we [we are still laughing :D]. The name of the model – Poer – comes from the English word "Power" and refers to the features of a strong and comfortable pickup. Let's see what this monster hides inside. 😉
Great Wall Motors Poer – Chinese pickup with Polish LPG system
The car is almost 5.5 meters long and almost 2 meters high – it is equipped with a turbocharged 2.0 engine with direct petrol injection with a power of 188 HP. In our opinion, quite a small engine for such dimensions ;). We also have a 4×4 drive, a large trunk and … ALEX IDEA LPG installation.
LPG installation for Great Wall car – ALEX IDEA system
🚗 Great Wall Poer 2.0T 188 HP 140kW 4WD 2022
The LPG ALEX IDEA set was installed:
——
Are you thinking about installing LPG in your car? Use the LPG Calculator and check the profitability of your investment, find an LPG kit for your car or search for a recommended LPG workshop in your area. If you have any questions, go ahead – just ask the ALEX expert.