Toyota Corolla Hybrid 2.0 180HP + LPG system ALEX IDEA dual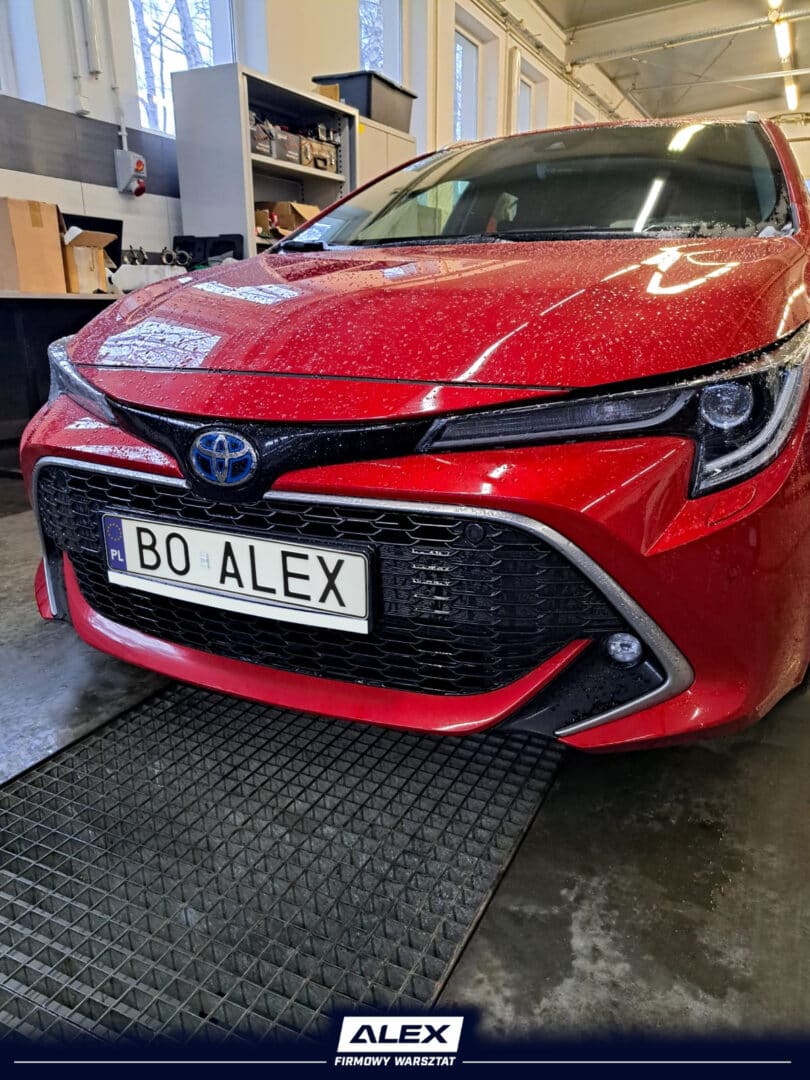 Another interesting realization. Self-charging hybrid + dual direct injection engine. A dynamic, well-silenced, comfortable car. And with our LPG installation it will be even more economical to use.
Toyota Corolla TS Kombi 2.0 180 HP Hybrid – operation of the engines
The basic drive in this Toyota is a naturally aspirated 2-liter internal combustion engine with a power of 153 HP and a torque of 190 Nm. For this we have an electric motor and a hybrid battery. The total power of this system is 180 HP (132 kW). For dessert, we will also add LPG system ;)!
So how does all of this work together?
The electric drive will work well at constant, low speeds and when moving calmly up to 50 km/h. It can be slow starting from traffic lights or maneuvering in a parking lot. Then the internal combustion engine is switched off and only the electric motor works.
But if we go faster or we don't go steadily, both electric and internal combustion engines work. The charging of the battery (energy recuperation) takes place during braking. It is best if it is smooth, delicate and as long as possible.
You can read more about the hybrid in LPG here: Hybrid with LPG – Is it possible to be even more eco-friendly?
Fuel consumption
According to tests carried out by motofakty.pl, fuel consumption in this model is as follows:
on the motorway: 7.5 liters of petrol per 100 km
in the city: 6.5 liters of petrol per 100 km
It's not much compared to internal combustion cars, but we were hoping for a better result in the Toyota hybrid. Also the owner of this car ;). That's why he came to our company's workshop and left with the ALEX IDEA LPG system installed. This autogas system will perfectly support the discussed Corolla engine with dual petrol injection.
LPG installation: System ALEX IDEA dual
Car: Toyota Corolla Hybrid 2.0 180HP 2020
Engine type: Dual Injection (DI + MPI) + Hybrid

Assembly workshop:
Firmowy warsztat LPG ALEX
ul. Zambrowska 4a, 16-001 Kleosin, Poland
+48 509 601 705 | lpgwarsztat.pl