KIA Optima 2.4 GDI 185KM – ALEX IDEA LPG kit assembly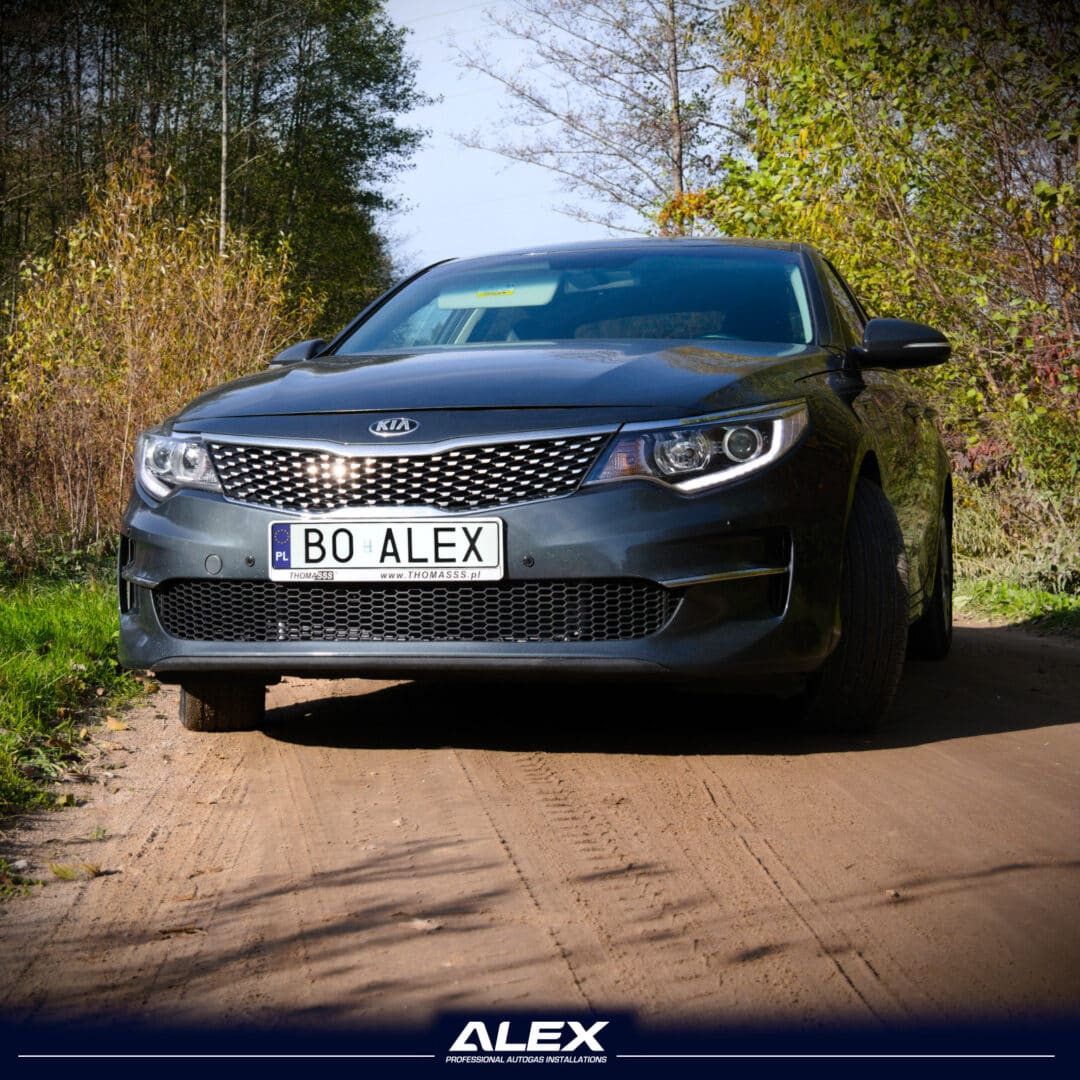 A little sunshine for winter days. Let's see the assembly of the LPG system in very elegant sedan. The ALEX IDEA LPG system will perfectly support this naturally aspirated GDI engine with direct petrol injection.
The Kia Optima is a mid-range passenger car from the South Korean manufacturer Kia Motors. This model is one of the largest and most popular in the Kii range. If you are looking for relative simplicity and a large, comfortable sedan with a nice line, the Kia Optima may be for you. It is also Kia's best-selling model in the United States.
Kia Optima IV 2.4 GDI 185KM Automatic 2016 r. assembly of LPG installation ALEX IDEA
The assembly of the dedicated ALEX IDEA LPG set took place at the ALEX Company LPG Workshop in Kleosin.
controller: ALEX IDEA 4cyl.

4x injectors: Barracuda 130Nl/min

filter: Ultra360°

reducer: SHARK BFE ADAPT

mapsensor: PTS-01

RGB switch

fuel filler under the flap.
Are you thinking about installing LPG in your car? Use the LPG Calculator and check the profitability of your investment, find an LPG kit for your car or search for a recommended LPG workshop in your area. If you have any questions, go ahead – just ask the ALEX expert.