V8 engine, mild hybrid and LPG installation? Jeep Wagoneer 5.7 HEMI 2022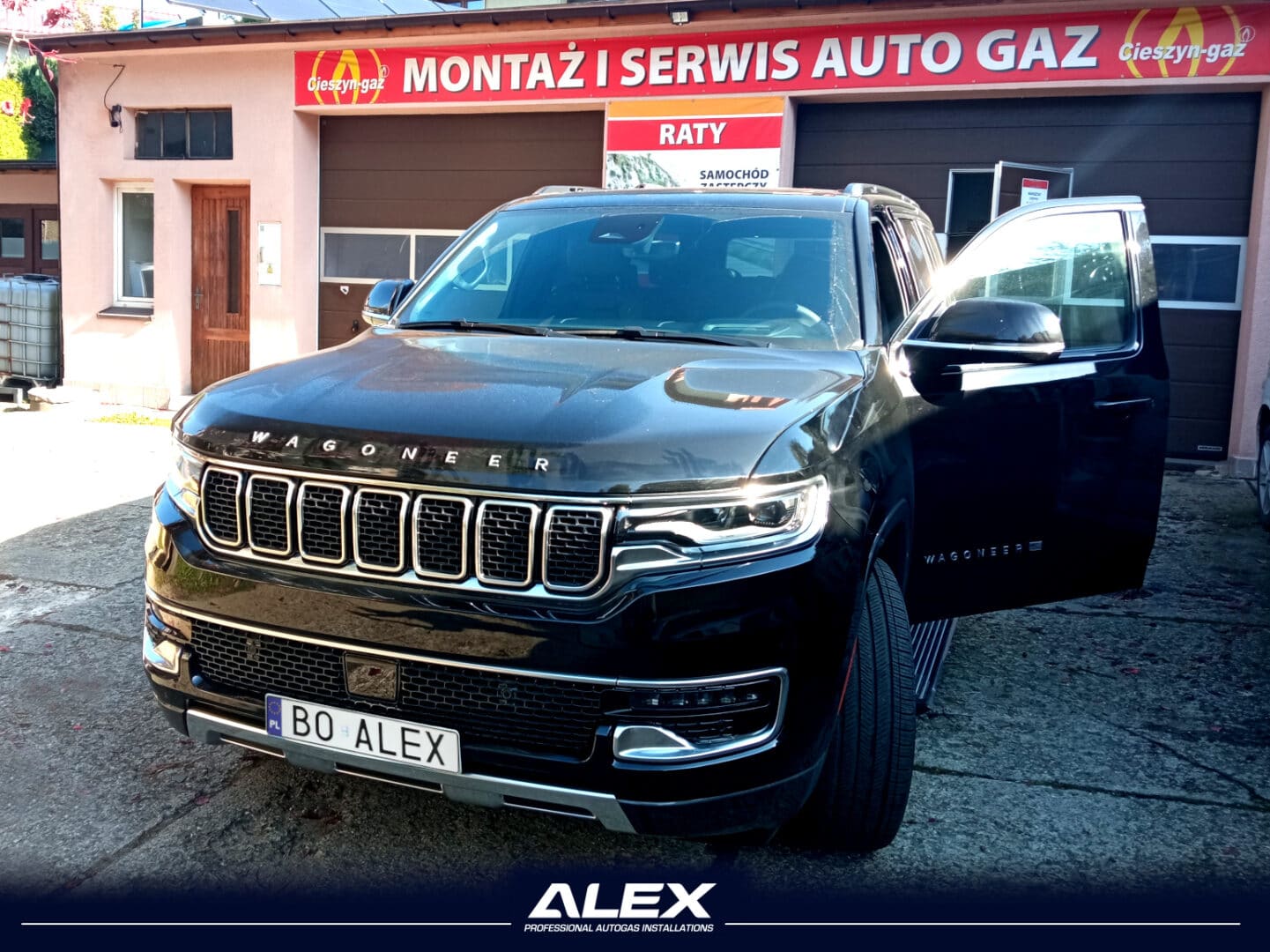 V8 engine, mild hybrid and LPG installation? See the super interesting assembly of the ALEX OPTIMA LPG System in this beautiful Jeep Wagoneer from 2022.
Jeep Wagoneer 5.7 HEMI V8 392 KM 2022 – Mild Hybrid
The new 2022 Jeep Wagoneer is powered by a 5.7L Hemi V8 engine that produces 392HP and 404Nm of torque. However, this V8 engine does not work alone, as Jeep's next-generation eTorque Mild Hybrid System 48V is used for the first time in this SUV. The 48-volt eTorque hybrid system, as well as cylinder deactivation and variable cam timing (VCT), make it the most fuel-efficient 5.7-liter HEMI engine.
fot. 5.7-liter HEMI® V8 engine with next-generation eTorque mild hybrid system. (source: Jeep)
5.7 HEMI engine
A characteristic feature of the HEMI engine is that it is equipped with a hemispherical combustion chamber and the use of two valves per cylinder. Valves mounted at the right angle to each other allow for their diameter to be increased, so there is no need to install more valves. In addition, the hemispherical design of the chambers allows the spark plug to be placed in the central part. As a result, energy losses are minimal. It also affects effective ignition and combustion and good charge exchange in the cylinders.
What LPG installation for 5.7 HEMI?
In addition, this engine with indirect petrol injection with a mild hybrid was equipped with the ALEX OPTIMA LPG installation by the recommended Cieszyn-gaz workshop:
ALEX OPTIMA EXPERT 8 cyl. controller
OPTIMA EXPERT is the most advanced controller in the ALEX OPTIMA range. It has a built-in OBD service module and a fuel pressure sensor emulator. The advanced functions of the controller allow for auto-adaptation and direct communication with the vehicle's OBD, which makes it one of the most mature controllers in the class for 4-6-8 cylinders.
SHARK 1500 LPG reducers
392 HP – such power requires the use of 2 reducers that will vaporize LPG and ensure the appropriate gas pressure in the full range of loads. In this case, two SHARK 1500 reducers were used, with a total capacity of 400KM (2x 200KM).
Barracuda 130 injectors
In order to properly handle an almost 400-horsepower engine and 2 LPG reducers, we need proven and efficient gas injectors. There is only one answer: Barracuda with an increased capacity of 130Nl/min.
RGB Switch
The icing on the cake, i.e. the element of the LPG system that the driver encounters every day, is the control unit (petrol/gas switch). The interior of the Jeep Wagoneer is kept in an elegant, minimalist style. And its atmosphere is perfectly matched by a round RGB switch with LED lighting and the ability to set the display color.