Honda RIDGELINE II 3.5 V6 – LPG installation ALEX IDEA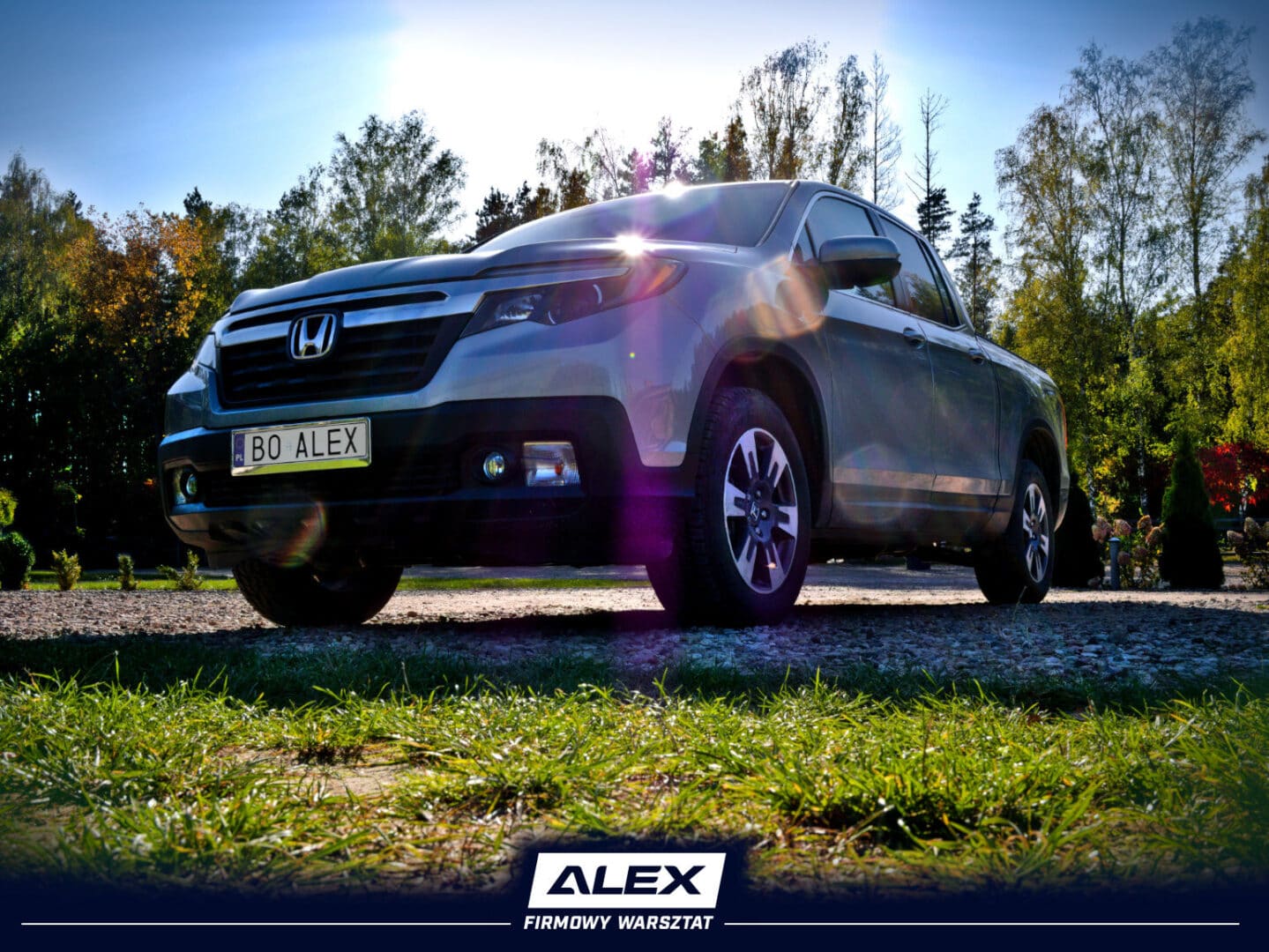 A versatile pickup that will work both in the urban jungle and on forest tracks? Here it is – the 2019 Honda Ridgeline II 3.5 V6 280KM Automatic 4×4. We have installed the ALEX IDEA LPG system to the 3.5-liter V6 naturally aspirated engine with direct gasoline injection.
Honda RIDGELINE II 3.5 V6 – pickup to the city and to the forest
Can a pickup be a versatile car that we can comfortably drive both in the city and on forest paths? To our surprise, yes 🙂 The aforementioned versatility and space in the car (and on the back) make the car extremely comfortable. The icing on the cake is the ALEX IDEA LPG system, which will optimize the costs of using such a vehicle. Anyway, see what Piotrek from the ALEX technical support department thinks about this car (english subs available ;-)).
LPG installation for a V6 engine with direct injection
Honda has a 3.5 liter naturally aspirated engine with gasoline direct injection. The dedicated LPG kit for this car is the ALEX IDEA system. The estimated value of gasoline consumption is 5-7% of the share.
The same engine can also be found in the following cars: Acura MDX, Honda Odyssey, Honda Pilot. In these cars, we can safely install ALEX IDEA LPG system and enjoy driving on very cheap fuel.
Honda Ridgeline II 3.5 V6 280KM Automatic AWD 2019 – LPG system assembly
The assembly of a dedicated ALEX IDEA LPG system took place at the ALEX LPG Workshop in Kleosin.
LPG Controller: ALEX IDEA 6 cyl.

LPG Injectors: 6x Barracuda 120Nl

LPG Filter: Ultra360°

LPG Reducer: 2x SHARK BFE 1500

mapsensor: PTS-01

Switch: RGB
Are you thinking about installing LPG in your car? Use the LPG Calculator and check the profitability of your investment, find an LPG kit for your car or search for a recommended LPG workshop in your area. If you have any questions, go ahead – just ask the ALEX expert.