KIA Soul Crossover 1.6 124KM – installation of ALEX OPTIMA LPG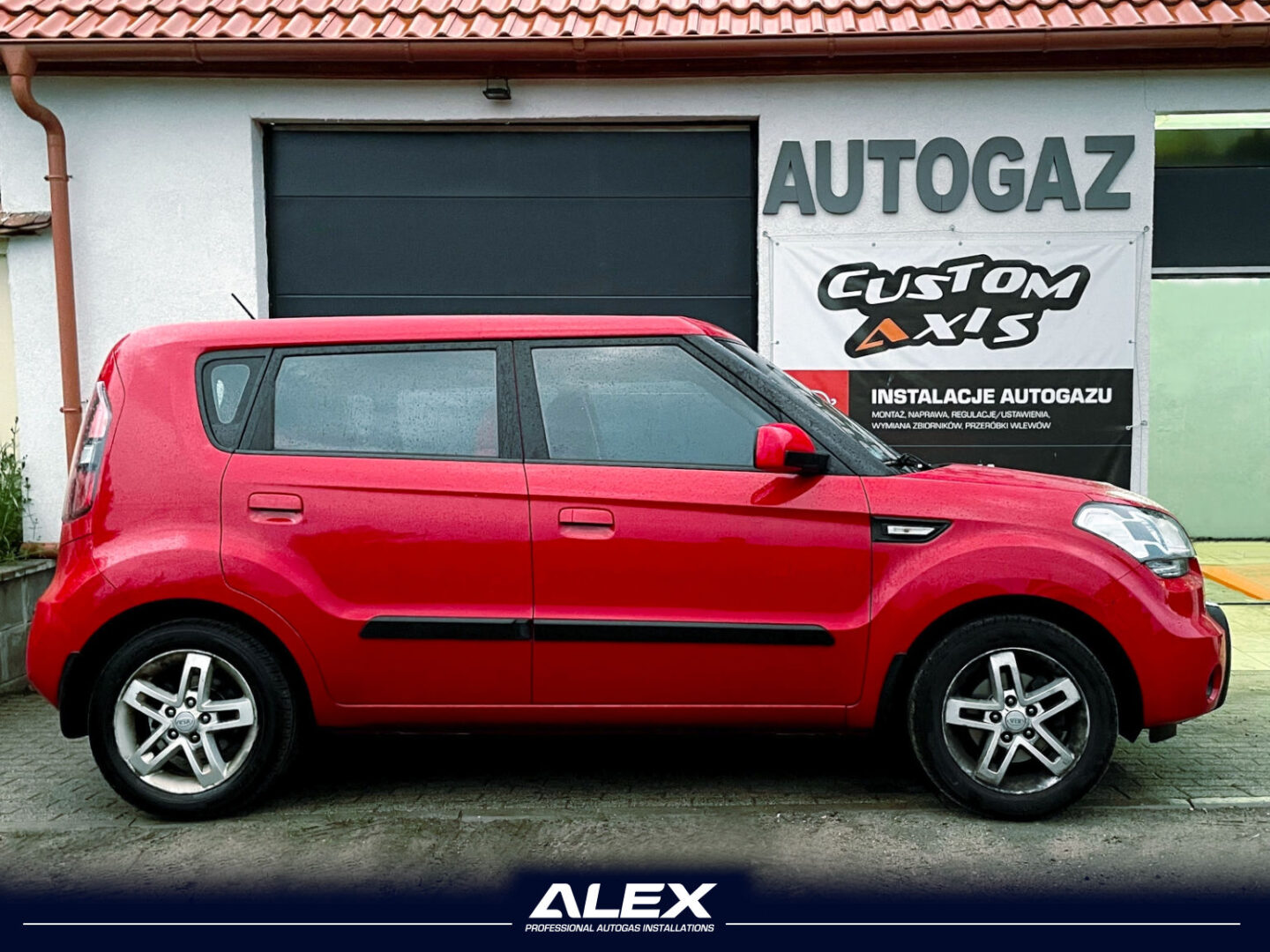 A crossover with an interesting shape that immediately stands out on the street. A very nice city car. This one has been retrofitted with an ALEX OPTIMA LPG System at one of the recommended workshops in Zielona Góra.
City Crossover made by KIA
Kia Soul was created for people who want to stand out from the crowd and enjoy driving. This car has crossover-specific features such as a raised driving position and a spacious interior in a compact size. The trunk with a capacity of 222 liters does not spoil with space, but for longer trips out of town we can use a roof box 😉
However, the Kia Soul has many advantages, such as plenty of headroom thanks to the flat and high roof line. Even taller people will not have problems with the lack of space. Kia has used its experience in designing cars for the American and European markets to create a clear and easy-to-use dashboard.
KIA Soul Crossover 1.6 124KM – fuel usage
Don't let its smaller dimensions fool you. According to the opinions of drivers on autocentrum.pl, the average fuel consumption in this model is 8-9 liters of gasoline in the combined cycle. There is no 6th gear for further trips, so the appetite for fuel can be even greater on the highway 😉
KIA Soul Crossover 1.6 124KM – is it suitable for LPG?
Of course! In this version, the engine has indirect petrol injection, so the installation of the LPG system is simple and quick (compared to the engine with direct petrol injection). And with our ALEX OPTIMA LPG installation, visits to the station will no longer be so hard on the wallet 🙂
LPG installation for KIA Soul – ALEX OPTIMA System
KIA Soul I Crossover 1.6 DOHC CVVT 124KM 2013
Indirect Gasoline Injection (MPI)
Controller:
OPTIMA nano
Injectors:
Barracuda
Filter:
Ultra360°
Reducer: SHARK 1200
Switch:
OPTIMA
Gas tank: toroidal 600/200 – 44 liters
Fuel filler under the flap.