Lexus RC350 3.5 V6 – assembly of the LPG system to the dual injection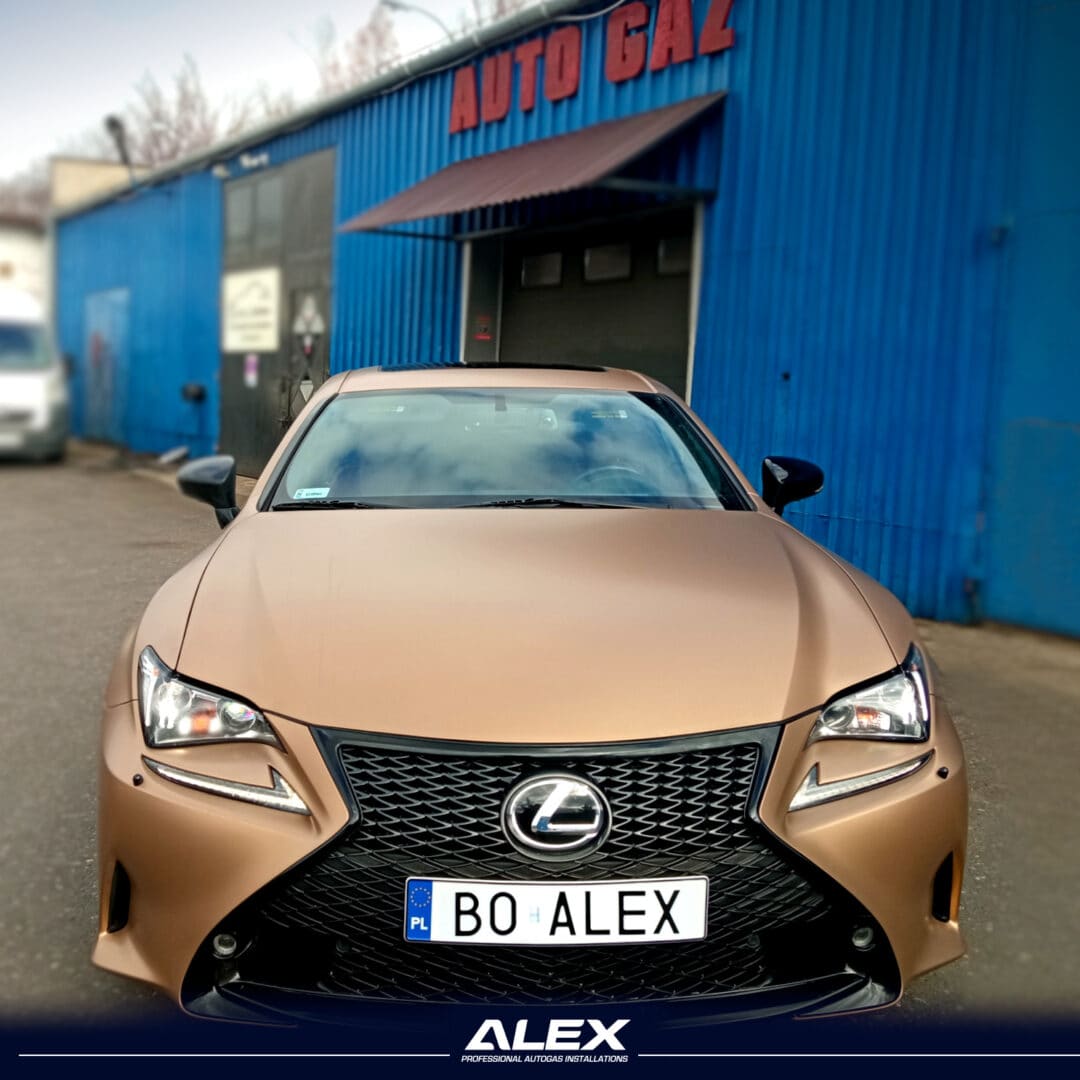 Check out this realization – a beautiful, luxurious coupé has just been retrofitted with our LPG system. This version of the engine is very rare in Europe. It was created on the floor plate of the GS model. The car is distinguished by sharp lines and an aggressive look. What can I say, he's got character!
Dual Injection engine: DI + MPI – how it works?
More and more new emission standards force engineers to constantly change the design of petrol engines. An increasingly popular trend is mixed injection engines. So in one engine we have two injection systems at the same time – multi-point indirect injection (MPI – Multipoint Injection) and direct injection into the combustion chambers (DI – Direct Injection). This means that there are two petrol injectors per cylinder, operating separately, which dose petrol in front of the valves and directly into the combustion chamber. Auto, depending on the load, uses either 1 type of injection or 2 types simultaneously.
LPG installation for Lexus 2GRFSE – ALEX IDEA system
Lexus
RC350
3.5 V6 310HP 2016
  Dual – mixed injection (DI+MPI)
  Engine code: 2GRFSE
2 controllers
ALEX IDEA dual 3 cyl.
6 injectors
Barracuda 130Nl
2 filters
Ultra360°
2 adaptive pressure reducers
SHARK BFE ADAPT
RGB switch
gas tank 630/180
fuel filler under the flap.
Assembly workshop:
Auto Gaz Marcin Nowak
Kornela Makuszyńskiego 15/p.4c, 31-752 Kraków, Poland
+48 608 862 448
——
Are you thinking about installing LPG in your car? Use the LPG Calculator and check the profitability of your investment, find an LPG kit for your car or search for a recommended LPG workshop in your area. If you have any questions, go ahead – just ask the ALEX expert.