MAZAK is saving? V8 in LPG / Ford F150 5.4 300HP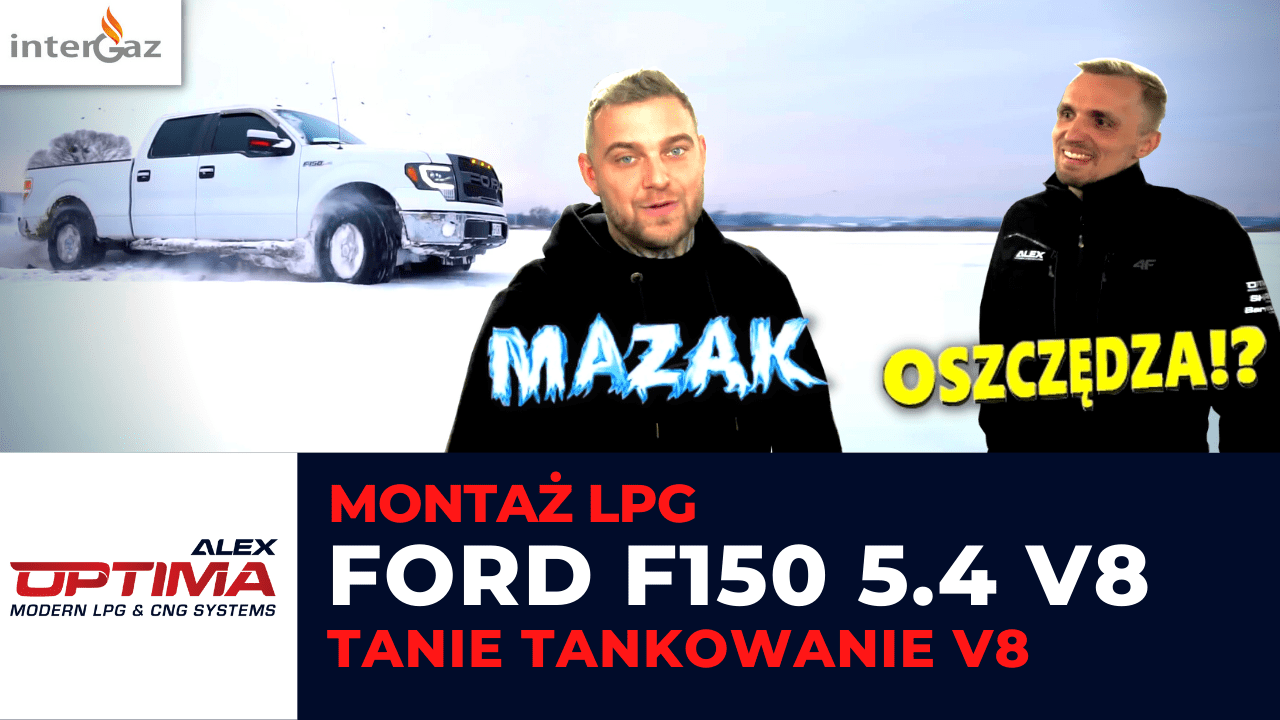 Hi! In today's video, Maciek "Mazak" will tell us about the experience of driving with the ALEX OPTIMA gas installation in his big Ford F150. Technical issues will be solved by the already known technician of ALEX – Kamil. You will learn a little about assembly, components and fuel consumption.
How to refuel a V8 in a pleasant and cheap way?
Huge American pickups are rather not associated with savings and economy of refueling ;). But contrary to appearances, fuel-consuming large cars are perfect for the assembly of LPG installations. So, answering the question – you should fill up with gas. 😉
Ford F150 5.4 300 KM V8 4×4 2010 – assembly of the LPG installation
The Ford F150 is the largest pickup in the Ford range. The cubic capacity of this V8 engine is 5408cc. The drive unit with a power of 300 HP and 4×4 drive makes this car quite universal ;). The gearbox is a 6-speed automatic. The RPM of this drive unit is 3500 rpm with a maximum torque of 495 Nm. The weight of this vehicle is as much as 2452 kg.
How much
gas
does this monster consume?
What
LPG components
were installed?
Can you still
have fun
with the car after installing the LPG system?
Does the
adaptive reducer SHARK BFE ADAPT
make sense in a naturally aspirated engine?
Technical issues will be resolved by our technician Kamil. Answers in the video, so grab your 
and let's watch! English subs available ;).
Ford F150 5.4 300 KM V8 4×4 2010 – fuel consumption
From the experience of Maciek – the owner of Ford – the car burns 19 liters of LPG when driving in variable terrain. With an attached trailer, gas consumption is 23-24 liters.
Car: Ford F150 5.4 300 KM V8 4×4 2010 – indirect injection (MPI)
Assembly workshop:
INTER-GAZ
Norberta Barlickiego 18, 43-502 Czechowice-Dziedzice, Poland
+48 792 950 068
——
Are you thinking about installing LPG in your car? Use the LPG Calculator and check the profitability of your investment, find an LPG kit for your car or search for a recommended LPG workshop in your area. If you have any questions, go ahead – just ask the ALEX expert.