Porsche Panamera S 3.0 TFSI + E-Hybrid + LPG installation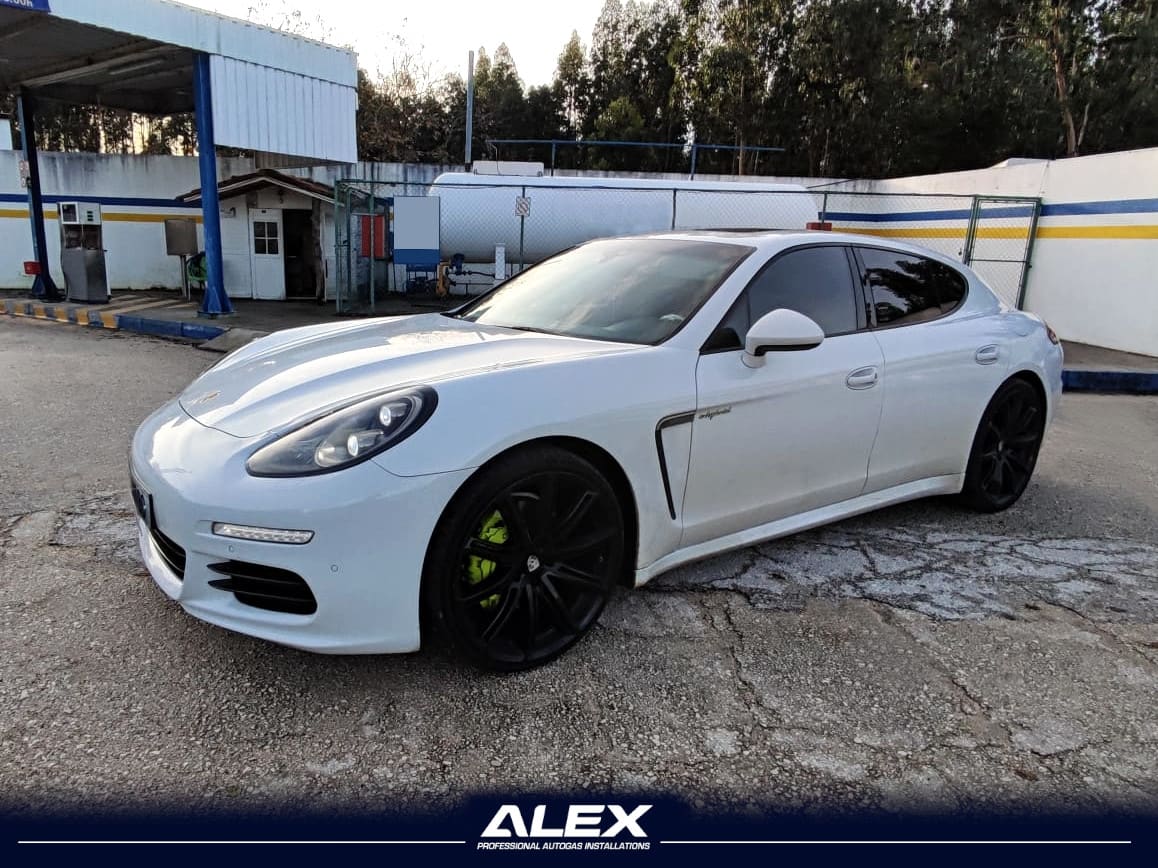 Extremely interesting assembly of the ALEX IDEA LPG system in a beautiful car. This Porsche has a 3.0 TFSI petrol engine and an E-Hybrid electric motor. The icing on the cake is the LPG installation.
Porsche Panamera S E-Hybrid 2014
The base of the drive unit in this car is a 3.0 V6 petrol engine with a power of 333 HP and 440 Nm of torque. In addition, there is also an electric motor with 95 hp and 310 Nm of torque. In total, we get 416 HP and 590 NM of torque. As a result, the car accelerates to 100 km/h in 3.1 seconds. All power is transferred to the rear axle via the 8-speed Tiptronic S transmission.
The e-Hybrid system allows you to drive in 100% electric mode with the internal combustion engine switched off. According to the manufacturer, the maximum range is from 17 to 35 km at a maximum speed of 133 km/h.
They say you can't have it all, but…
In addition, the unit was equipped with the LPG ALEX IDEA system, dedicated to engines with direct fuel injection. The SHARK BFE ADAPT reducer performs excellent work in this engine, increasing the gas pressure by the boost value. Thanks to this, the efficiency of the LPG system increases and it is possible to drive on gas at rapid, high engine loads (e.g. when overtaking and accelerating). 📈
So who said this luxury limousine can't be economical at the same time? In the era of reasonable money management, driving on autogas is very SMART, and the belief that "if you can afford a car, you can also afford fuel" is becoming a thing of the past. Long live the economy and savings! 🙂
Porsche Panamera S E-Hybrid Hatchback II 3.0 TFSI 333KM – montaż instalacji LPG ALEX IDEA
controller: ALEX IDEA 6cyl.

injectors: Barracuda 130Nl/min

filter: Ultra360°

reducer: SHARK BFE ADAPT

mapsensor: PTS-01

RGB switch

fuel filler under the flap.
Are you thinking about installing LPG in your car? Use the LPG Calculator and check the profitability of your investment, find an LPG kit for your car or search for a recommended LPG workshop in your area. If you have any questions, go ahead – just ask the ALEX expert.