Mazda CX-9 II 2.5T 250HP – assembly of LPG ALEX IDEA system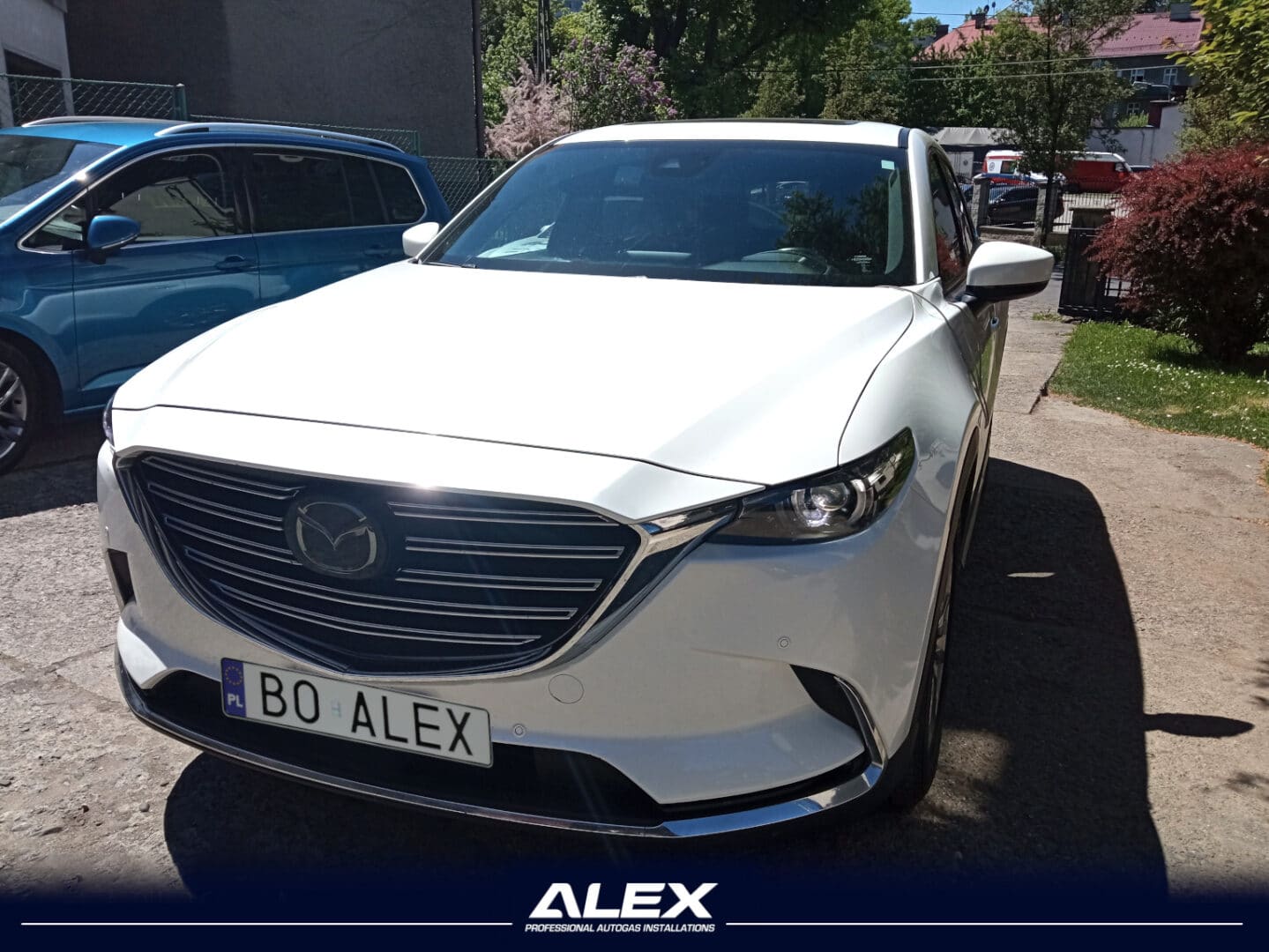 The second-generation Mazda CX-9 is a large crossover with a 2.5-liter turbocharged engine, 250HP and 420Nm of torque. This is a piece of car that surprises with its comfort and good handling for its size. See the assembly of LPG installation by one of the recommended workshops ALEX. ✨
Mazda CX-9 II 2.5T 250HP – ideal when you need more than 5 seats
The largest SUV in the Mazda range. A perfect and comfortable family car. It can accommodate up to 7 people, and rear passengers will have enough legroom, which will ensure pleasant travel even on long journeys. Wheelbases of 2,929 mm and above are reserved for mid-size cars and luxury limousines. We like it ;)!
Big SUV = High fuel consumption?
It probably won't surprise anyone that this large SUV with a 2.5-liter engine and 4×4 drive will not be a very economical choice. Fortunately, the fuel bill can be strongly optimized. 🙂 Because after installing the LPG installation, we will pay half the price for refueling. Is that a fair price? 😉
This Skyactiv engine with direct petrol injection will be perfectly serviced by the ALEX IDEA LPG system.
LPG installation: ALEX IDEA System
Car: Mazda CX-9 II 2.5T 184kW 250HP AWD Skyactiv-G Automatic 2018
⏩ Direct Injection (DI)

Assembly workshop:
Cieszyn-Gaz
LW Autor Leszek Witkowski Cieszyn
Dworkowa 1B, 43-400 Cieszyn, Poland
+48 509 464 584

——
Are you thinking about installing LPG in your car? Use the LPG Calculator and check the profitability of your investment, find an LPG kit for your car or search for a recommended LPG workshop in your area. If you have any questions, go ahead – just ask the ALEX expert.