Opel Insignia 2.0T 250HP – installation of LPG ALEX IDEA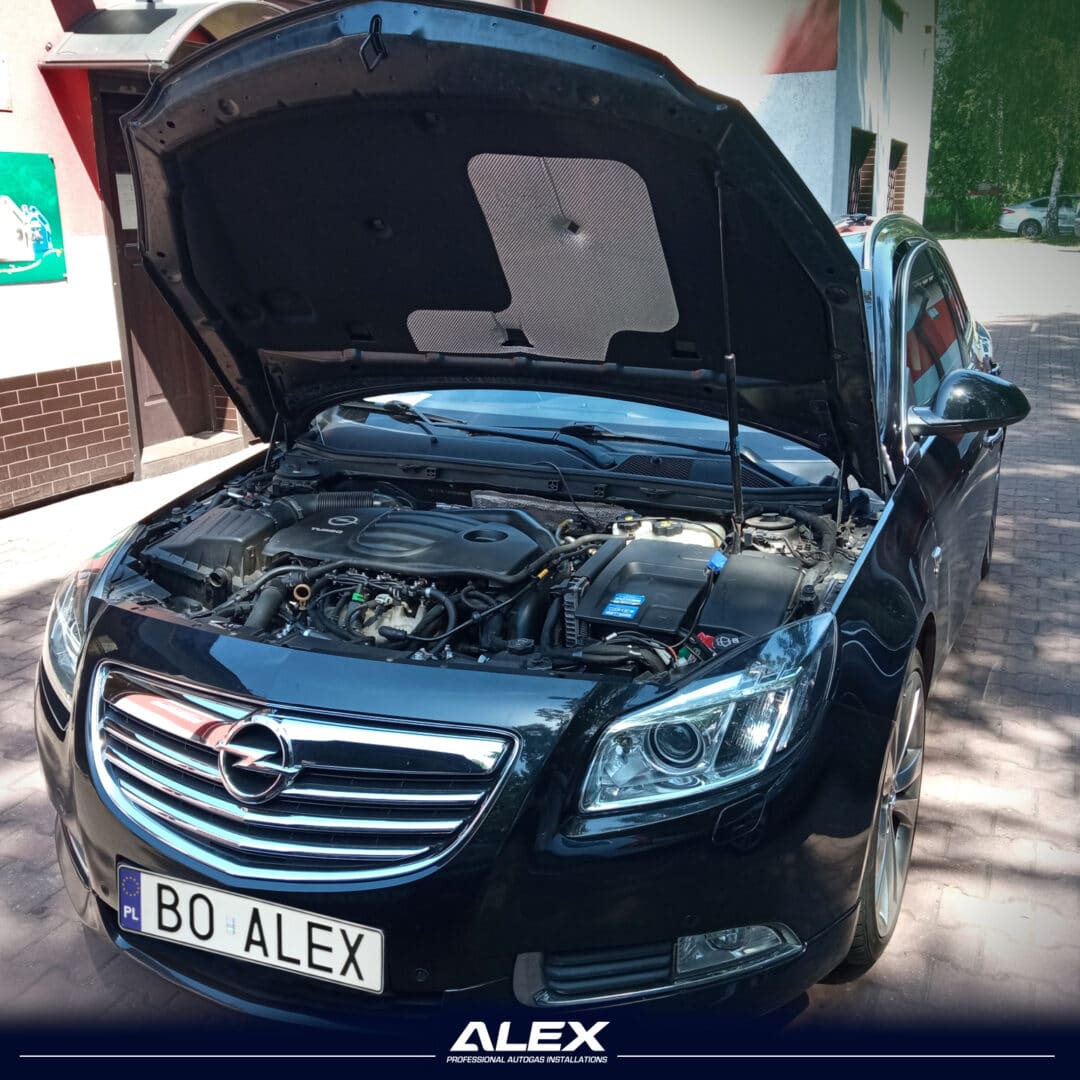 A large, comfortable and representative station wagon. Very dynamic and trouble-free. No wonder it's quite popular on our roads. There is one "but" – high fuel consumption. In the city, the Opel Insignia consumes about 12 liters of petrol, and on the road – 8 liters. It's not little. And then our LPG installation – ALEX IDEA enters the white. Ideal for engines with direct petrol injection.
LPG installation in faster cars, or how to eat your cake and have it too
Contrary to appearances, driving a car with a lot of horsepower under the hood does not have to equal a proportionally high fuel bill. If only we will switch from refueling petrol to autogas. It's that simple and there are no hidden catches. 😉
What doubts might you have?
Is this engine suitable for LPG?
The answer can be found in the post: Direct Petrol Injection and LPG installation?

Will the car lose power after assembly?
You can find a specific case study here: Does LPG make your car slower?

What if I don't drive much? It's profitable?
Use the LPG calculator that will quickly check the profitability of your investment or visit the entry: Is LPG installation profitable at low mileage?
Hmmm… ?
Any other questions or concerns? Write to us and we will be happy to advise, suggest and talk 🙂
LPG installation: ALEX IDEA System
Car: Opel Insignia 2.0T ECOTEC 250HP 184kW 2011
Engine code: A20NFT – Direct Injection (DI)

Assembly workshop:
KP Elektro Auto Serwis Auto Gaz
Jana Galla 16, 41-800 Zabrze, Poland
+48 604 202 304
——
Are you thinking about installing LPG in your car? Use the LPG Calculator and check the profitability of your investment, find an LPG kit for your car or search for a recommended LPG workshop in your area. If you have any questions, go ahead – just ask the ALEX expert.