PORSCHE Macan 2.0 – dual injection with ALEX IDEA LPG System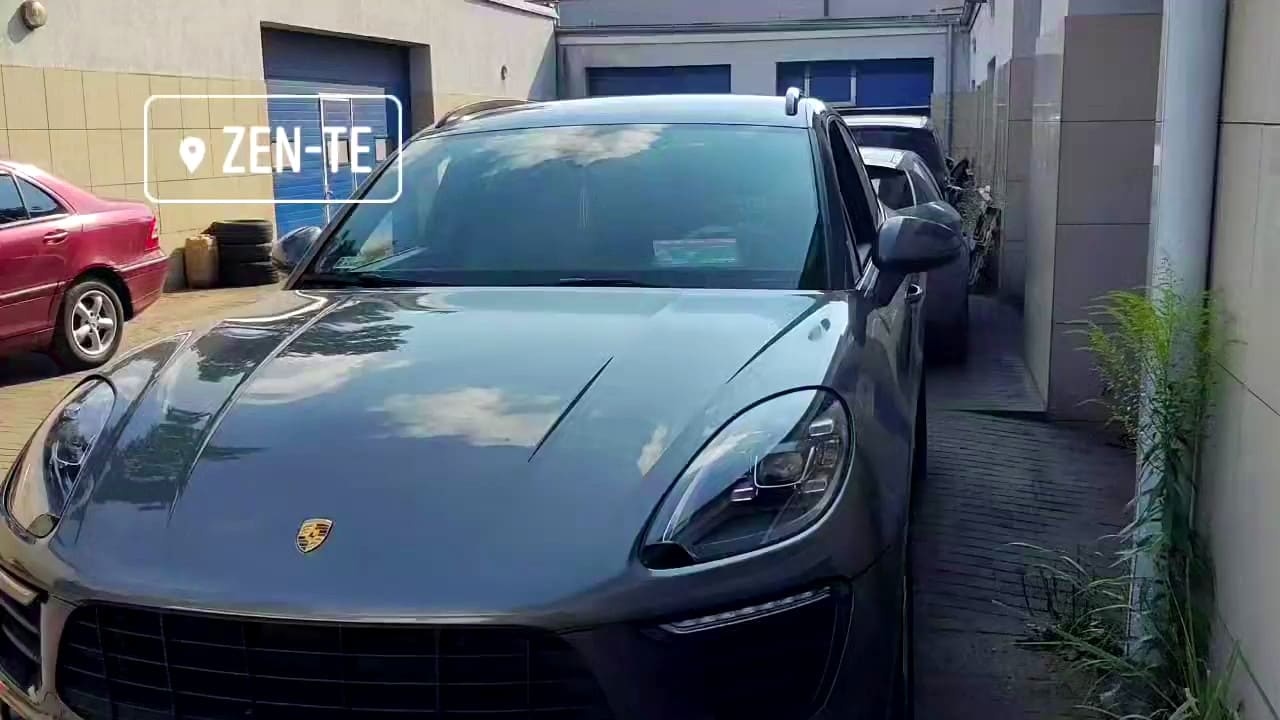 Elegant compact SUV from the premium group. The smaller brother of the Porsche Cayenne built on the Audi Q5 platform. Is a relatively small 2.0 engine with 252HP suitable for LPG conversion? How much is fuel consumption in this model?
Dual injection: DI + MPI – what is it?
Car manufacturers are doing their best to meet the increasingly stringent emission standards. The trend that is visible in the latest designs of gasoline engines is the use of two injection systems simultaneously – Multipoint Injection (MPI) and direct injection into the combustion chambers (DI – Direct Injection). This means that there are two gasoline injectors per cylinder, operating separately, which dose gasoline in front of the valves and directly into the combustion chamber.
What LPG system for dual injection engine?
The engine of this Porsche Macan from 2017 has mixed injection (DI + MPI), so from the point of view of adapting it to LPG installation, it has an interesting design. We are used to the fact that there are 2 main types of fuel injection. Indirect injection supported by the ALEX OPTIMA System and direct injection – operated by the ALEX IDEA System. What about mixed (dual) injection, i.e. direct and indirect injection in one?
In this case, the gas installation usually consisted of two (or more) LPG systems servicing each type of injection separately, and thus also double the number of gas injectors. This is associated with double installation costs, as well as many complications during assembly and synchronization of controllers. The ALEX company meets the growing requirements by introducing the LPG system for mixed injection (DI + MPI) – ALEX IDEA v2 (DUAL).
ALEX IDEA DUAL is a control technology specially calibrated to work in dual fuel mode (LPG + petrol). One controller operates 3 or 4 cylinders, collecting signals simultaneously from two gasoline injection systems. In the ALEX IDEA DUAL installation, only one LPG system (driver + emulator) goes under the hood – we save money and space and gain aesthetics.
What is the consumption of gasoline in the LPG system?
The gasoline consumption of the ALEX IDEA DUAL System for mixed injection engines is comparable to the consumption of traditional sequential systems where gasoline is used only during warm-up. The minimum share of gasoline that was achieved in the ALEX IDEA DUAL installation is 3.78%. The dynamics, work culture and engine management system have been perfectly preserved.
Porsche Macan 2.0 252 HP – fuel consumption
The average fuel consumption in this model ranges from 11.1 l/100 km to 13.9 l/100 km in mixed mode. That is why the client decided to install LPG system.
Porsche Macan 2.0 252 HP 2017 assembly of LPG Kit
The assembly of the ALEX IDEA v2 (dual) LPG installation took place in the Zen-TE workshop in Łódź, Poland.
controller: ALEX IDEA v2 (dual)

injectors: Barracuda 130Nl

filter: Ultra360°

reducer: SHARK BFE ADAPT

mapsensor: PTS-01

switch RGB

tank 600/200

gas inlet under the fuel tank flap.

Are you thinking about installing LPG in your car? Use the LPG Calculator and check the profitability of your investment, find an LPG kit for your car or search for a recommended LPG workshop in your area. If you have any questions, go ahead – just ask the ALEX expert.